Our Story
The White Whale is an iconic restaurant in the Comox Valley located on the water just steps from downtown Courtenay.
The White Whale opened on Canada Day 2014, and has been a hub for great beer and freshly prepared local food ever since. Fresh oysters might be considered the house specialty, but the ever-changing rotation of 15 BC craft beers and Prosecco on tap are another big draw!
Daily happy hour and Buck-A-Shuck Oysters from 3 – 5pm draws an enthusiastic crew of local foodies. The warm cozy interior and friendly staff create incredible atmosphere, and the huge waterfront patio and boat accessible dock ensure crowds of happy diners all summer long.
For anyone who loves a good dining experience and cares about where their food comes from, the White Whale is a must! See you soon!
Owner and Founder: Robin McKamey
Comox Valley born and raised, he is a passionate business owner. To grow up
in an amazing community with unlimited supply of local farms and fisheries, was
a recipe for success in providing to guests from all over the world.
"If you love what you do, you'll never work a day in your life."
The White Whale is proud to partner with:
natural pastures cheese / little qualicum cheeseworks / village cheeseworks
tannadice farms / mountain view farm / island bison / island farmhouse poultry
freedom farm / bates beach farm / berrybest farm / seal bay farm / eatmore sprouts & greens
clever crow sea salt / holliewood oysters / komo gway oysters / kusshi oysters / fanny bay oysters
mac's oysters / outlandish shellfish guild / effingham oysters / portugese joe's / two rivers meats
organic ocean / cowichan pasta company / ponderosa mushrooms / misty mountain / estevan tuna
canadian kelp resources / gunter brothers / ceylon spices / sip sodas / prontissima pasta
oyama sausage / yarrow meadows / baji naan / birds and the beans farm / mount royal bagels
kaslo pasta / royston coffee / world community coffee / hornby island teas / milano coffee
big dee's honey / harmonic arts botanical dispensary / beaufort winery / averill creek winery
coastal black winery / blue moon winery / 40 knots winery / arbutus distillery
cumberland brewing company / vancouver island brewing company / phillips brewing company
forbidden brewing company / merridale cidery / wayward distillation house / sheringham distillery
gladstone brewing company and a host of other local breweries, bc wineries and bc food producers…
The team at the White Whale is selfish about BC Craft Beer.  They want the best variety of locally crafted lagers, ales, IPA's, sours and seasonal offerings anywhere in the area.  Luckily, beer drinkers seem to want the same thing.  With 16 rotating taps and a little 'insider trading', The Whale easily boasts the best and most unique craft beer selection north of Victoria.  Try a pint or if you can't decide, sample any 4 beers or ciders with one of our 'paddles'.
No Beers Found.
Oysters
The pristine, glacier fed waters off Vancouver Island, BC, produce some of the best oysters in the world!
The White Whale is situated in the heart of the best oyster farming region in the world, so we thought… why not be THE oyster bar! The local waters here are cold and clean, producing the finest and most delicious oysters anywhere. We receive these very oysters daily to ensure the freshest slurping experience possible.  And.. if that's not good enough, our daily $2/shuck special from 3 – 5pm will keep you coming back.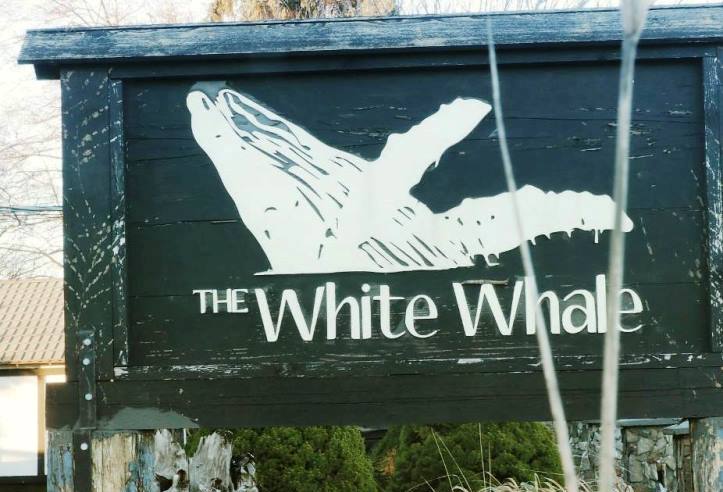 Food
Everything on the menu is crafted from scratch in-house, including all sauces, dressings and even breads.
Chef Jeff and his team have worked long and hard to build relationships with many local farms, fisheries and food producers. This all culminates in his seasonally shifting menu, highlighting the best ingredients our region has to offer.
Everything on the menu is crafted from scratch in-house, including all sauces, dressings and even breads.
The style of cuisine can be described as 'Gastro-Pub', as it features typical menu items like nachos, pizzas and burgers, all served up with creativity and passion that is anything but typical! You have to try it to believe it!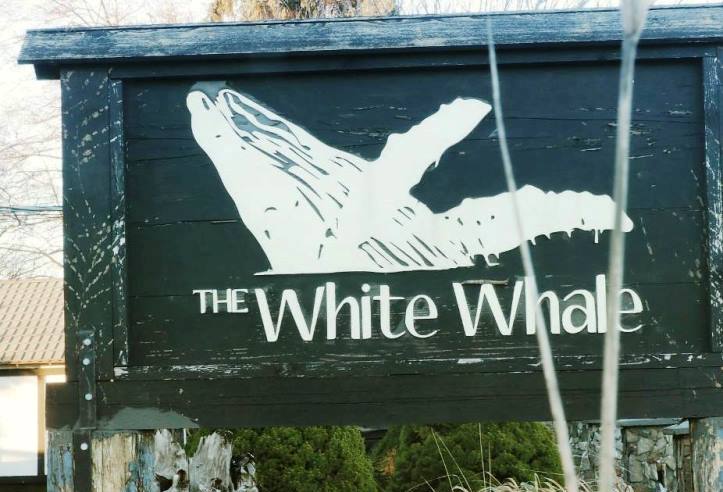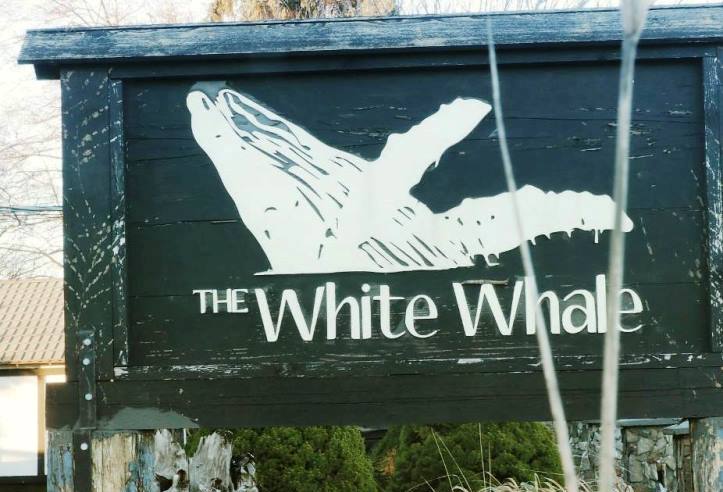 Events
The White Whale doesn't always host events, but when they do, you should probably go!
5-Course Beer Pairing Dinner
If you ever find yourself in the Lower Mainland looking for a pint of craft beer, one of your best bets is to walk down Brewers Row in Port Moody. Brewers Row is four of our favourite breweries: Twin Sails, Parkside, Yellow Dog, and Moody Ales.
On February 9th, we're bringing Moody Ales from the Row over for one of our legendary FIVE (5) course beer pairing dinners! It's our first beer pairing dinner of the year so we're setting the bar extra high for this night of great food and great brews, come hungry and come thirsty!
Chef Jeff, our new Executive Chef, is stoked to create a unique one-of-a-kind menu for this special night.
Tickets are $75 and it's typically a packed event, so plan ahead to ensure you have a seat at the table.
whitewhale.tickit.ca/
The White Whale doesn't always host events, but when they do, you should probably go, as it's a guaranteed good time!  Monthly Beer Pairing dinners showcase everything the Whale is passionate about. Canada Day is also the Whale's birthday, and the party is always epic!  Live music and foodie events scatter throughout the rest of the year, meaning there's always a good time on the horizon.  Don't miss out!
Chef's Table
A special interactive dining experience, Chef will prepare a meal to your guidelines using only local ingredients.
To further showcase local ingredients and Chef Jeff's culinary creativity, The White Whale now offers the opportunity to book a Chef's Table.  Parties from 4 to 20 people can book a special interactive evening where Chef Jeff cooks for them exclusively, using only Comox Valley ingredients.  Each reservation will start with a brief consultation  in order to determine details such as menu and price.  Each Chef's Table reservation will end with full bellies and big smiles!
Please email chef@whitewhalecourtenay.ca to get started.