It all started when Max Oudendag (GM) and Aaron Rail (Chef) met over a pint and decided to take the plunge into business ownership.
Unfortunately, the White Whale announced the restaurant's closure. The team of the restaurant expresses gratitude to all the guests.
Don't despair! There are many decent restaurants near the White Whale! Don't hesitate to visit them!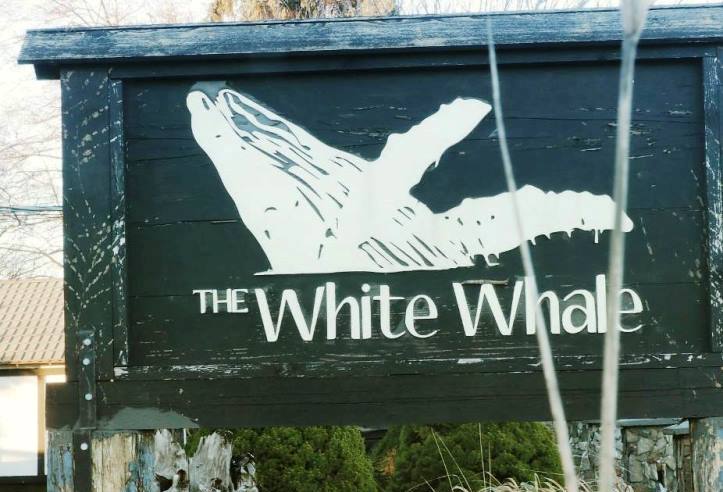 The White Whale opened on Canada Day 2014 and has been a hub for great beer and freshly prepared local food ever since. Fresh oysters might be considered the house specialty, but the ever-changing rotation of 15 BC craft beers and Prosecco on tap are another big draw!
Daily happy hour from 3 to 5:30 pm draws a crew of local foodies and refreshing drink enthusiasts. The warm cozy interior and friendly staff create an incredible atmosphere, and the huge waterfront patio and boat-accessible dock ensure crowds of happy diners all summer long.
For anyone who loves a good dining experience and cares about where their food comes from, the White Whale is a must! See you soon!
The Story of the White Whale
The name "White Whale" is borrowed from local First Nations Legend and refers to "Queneesh" or the Comox Glacier. Long ago when a great flood threatened the Indigenous people's livelihood in the region, they were forced to come together as a community. Groups were assigned various tasks, some to build more canoes; others to harvest much cedar bark in preparation for weaving, as many miles of rope would be needed. Fish had to be smoked, seafood dried and preserved, deer hunted, and the meat cured. Yet others were to make capes and woven hats that would be needed to shed the rain. Even the young children had to give up their games in order to help with the preparations. Just as they were to be overtaken by the waters, the huge icy mass of the Comox Glacier released from the land, and provided a floating surface for the people to gather on for safety. When the rains and flooding finally subsided, the Glacier settled back into it's spot, and the legend of the Great White Whale was born.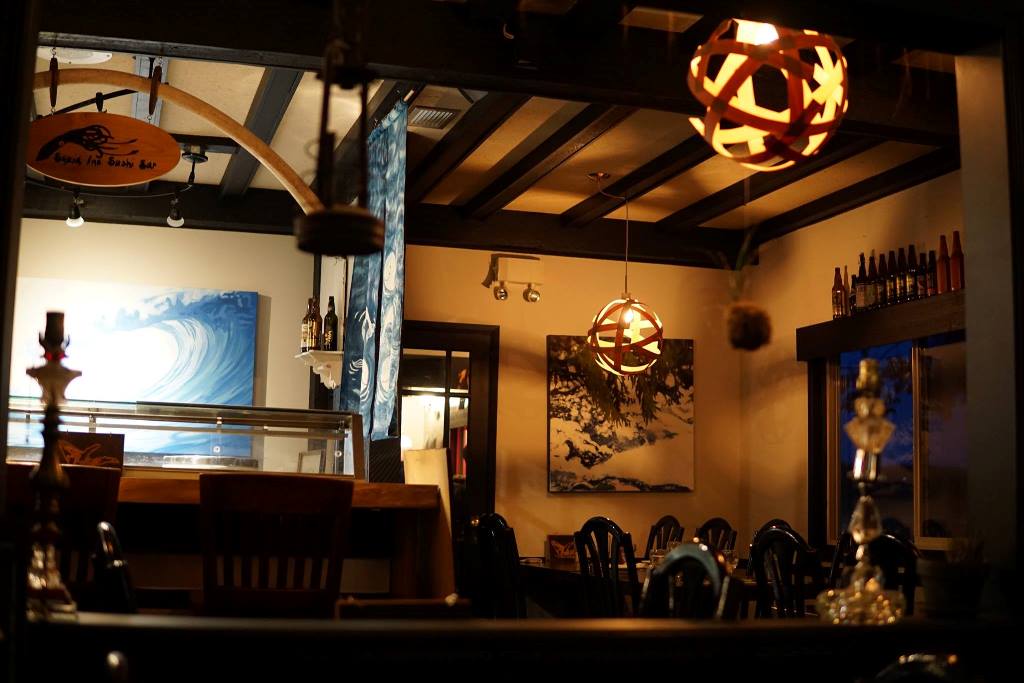 Today, we strive to honour this legend by offering a safe haven where our community can come together and share in the bounty of our region.
Owner and Founder: Robin McKamey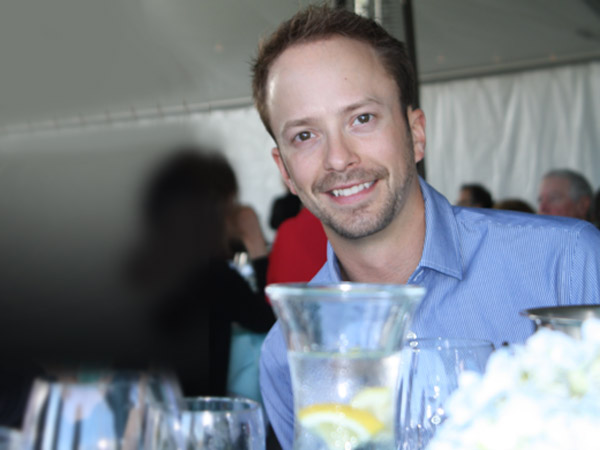 Robin is a locally-grown human, 30 years aged, right here in the Comox Valley. Growing up in Fanny Bay allowed him to develop a keen taste for quality seafood and local ingredients. The past 8 years of his life have been devoted to a rewarding career as a plumber/gasfitter in Alberta. He is excited to be part of a project that will showcase local flavours and a friendly social atmosphere, providing him an opportunity to get back to his roots in the service industry. Robin is happy to be back in the Valley full time, bringing the community together with great food and drink.
Comox Valley born and raised, he is a passionate business owner. To grow up in an amazing community with an unlimited supply of local farms and fisheries was a recipe for success in providing to guests from all over the world.
"If you love what you do, you'll never work a day in your life."
White Whale was good at partner with:
natural pastures cheese / little qualicum cheeseworks / village cheeseworks tannadice farms / mountain view farm / island bison / island farmhouse poultry freedom farm / seaview game farm. bates beach farm / berrybest farm / seal bay farm / eatmore sprouts & greens clever crow sea salt / holliewood oysters / komo gway oysters / kusshi oysters / fanny bay oysters mac's oysters / outlandish shellfish guild / effingham oysters / salish seafoods / two rivers meats organic ocean / cowichan pasta company / ponderosa mushrooms / misty mountain / estevan tuna canadian kelp resources / gunter brothers / ceylon spices / sip sodas / prontissima pasta oyama sausage / yarrow meadows / baji naan / birds and the beans farm / mount royal bagels kaslo pasta / world community coffee / hornby island teas / milano coffee big dee's honey / harmonic arts botanical dispensary / beaufort winery / averill creek winery / coastal black winery / blue moon winery / 40 knots winery / arbutus distillery cumberland brewing company / vancouver island brewing company / phillips brewing company / forbidden brewing company / merridale cidery / ace brewing / land & sea brewing / new tradition / wayward distillation house / sheringham distillerygladstone brewing company
and a host of other local breweries, bc wineries and bc food producers…
Food & Menu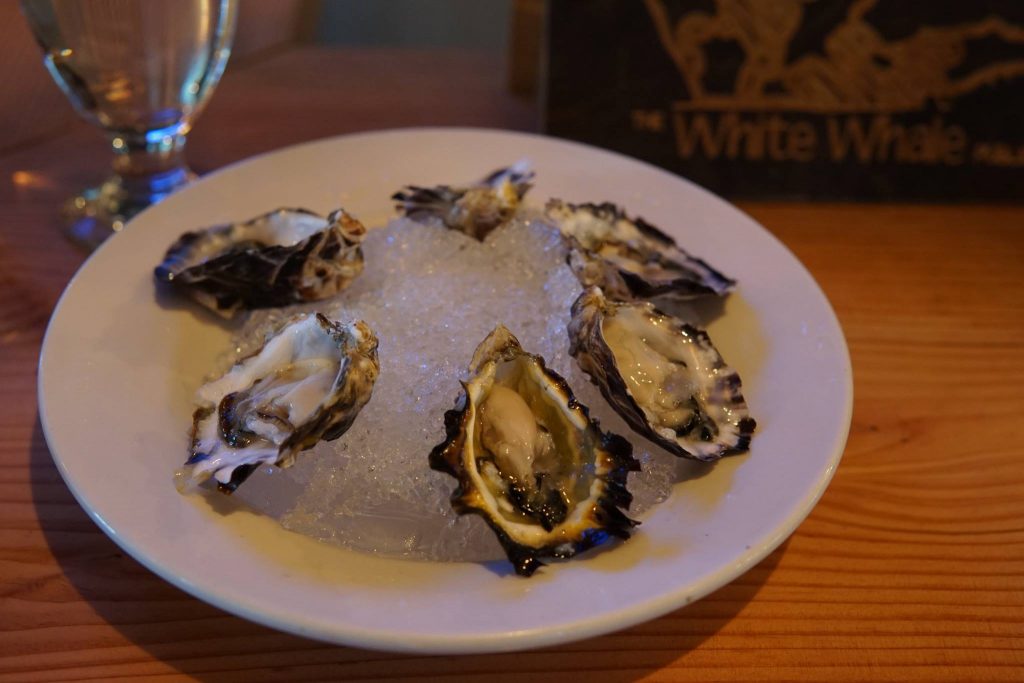 Chef and his team have worked long and hard to build relationships with many local farms, fisheries, and food producers. This all culminates in his seasonally shifting menu, highlighting the best ingredients our region has to offer.
Everything on the menu is crafted from scratch in-house, including all sauces, dressings, and even breads.
The style of cuisine can be described as 'Gastro-Pub,' as it features typical menu items like nachos, pizzas, and burgers, all served up with creativity and passion that is anything but typical! You have to try it to believe it!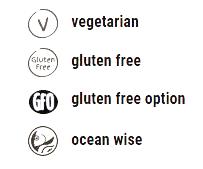 vegetarian
gluten free
gluten free option
ocean wise
Max Oudendag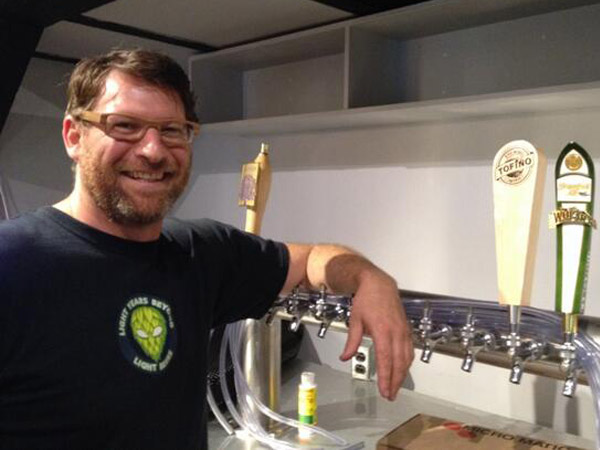 Most of Max's earliest memories are related directly to local food, dining out, and even good beer. He remembers spending time in the family garden, eating out at some of the Comox Valley's fine restaurants like The Old House and La Cremaillere. Perhaps the fondest early memory is getting the chance to sip on his dad's beer. These memories ended up shaping Max's life and career path to a great extent, as he has worked within the tourism, hospitality, and craft beer industries for two decades now. In combining this experience with his passion for people of all ages and walks of life, Max hopes to be an excellent host at the White Whale Public House, helping to create lasting culinary memories for his guests.
Beer
With 16 rotating taps and a little 'insider trading,' The Whale easily boasts the best and most unique craft beer selection north of Victoria.
The team at the White Whale is selfish about BC Craft Beer. They want the best variety of locally crafted lagers, ales, IPA's, sours, and seasonal offerings anywhere in the area. Luckily, beer drinkers seem to want the same thing. With 16 rotating taps and a little 'insider trading', The Whale easily boasts the best and most unique craft beer selection north of Victoria. Try a pint, or if you can't decide, sample any 4 beers or ciders with one of our 'paddles.'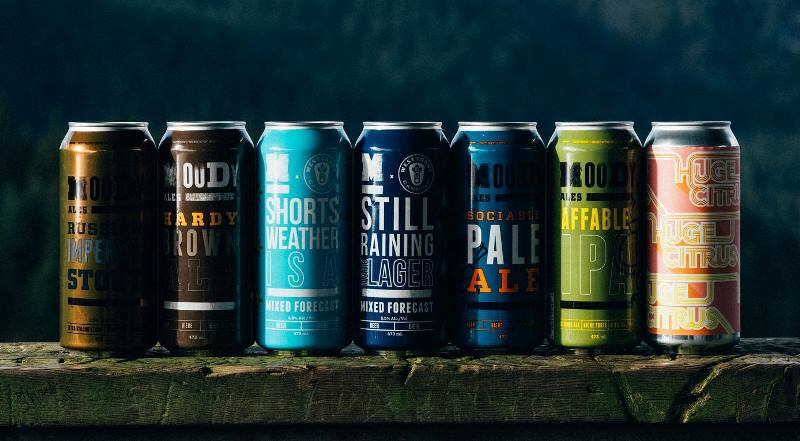 The Chef Aaron Rail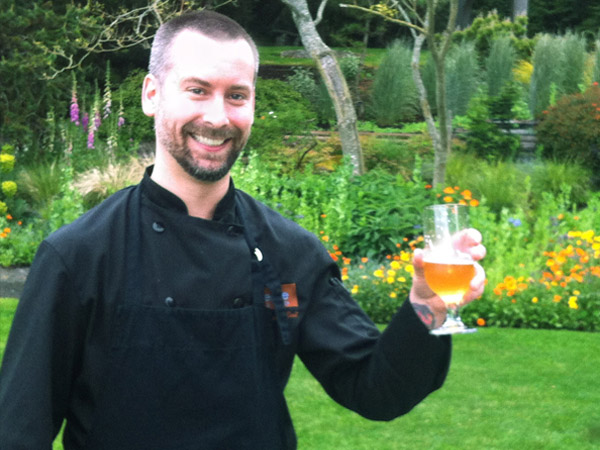 I started working in a commercial kitchen at age 13. My fascination for food began much earlier. Holidays and special occasions in my family meant a day or more preparation in the kitchen. I would often take a stool into the kitchen to help my mother and grandmother prep. At first, I got to play with the leftover pastry dough and apple peels, peel carrots, and turnips. Later I wormed my way to the stovetop, stirring and whisking and feeding my family. A lasting connection between food and family was formed.
As a child, I moved a lot. Thirty schools. All over the continent, always the new kid. But I was exposed to many cultures and cuisines. After high school, I didn't know what I wanted to be, but I knew where I wanted to be. Mountains, ocean, no snow shovelling; I bought a one-way ticket to Victoria, BC.
After completing a cooking apprenticeship at the Oak Bay Marina Restaurant, I had a hunger for more knowledge. Several years more, I spent learning the art and craft of pastry and baking. Still hungry, I travelled to further broaden my culinary horizons. Cooking and working through Asia and Australia opened my eyes to new ingredients and techniques. Craving home, I returned to Vancouver Island and worked in several restaurants championing local food. Cafe Brio, Spinnaker's, Temple, and ReBar. Drawn to the bounty of the island, I was lured to the Comox Valley, Oyster Capital of British Columbia, where the number of farms far exceeds the number of restaurants; the valley is a chef's dream. I took the head chef job at a new restaurant in Comox called Avenue. For six years are forged relationships with the amazing food producers of this wonderful area.

Last year culminated in the realization of a dream that I rarely admitted was mine, and I opened my own restaurant. I called it The White Whale. Thanks, Hemingway! We are committed to showcasing the bounty of Vancouver Island. We love food and family.
Come join the pod!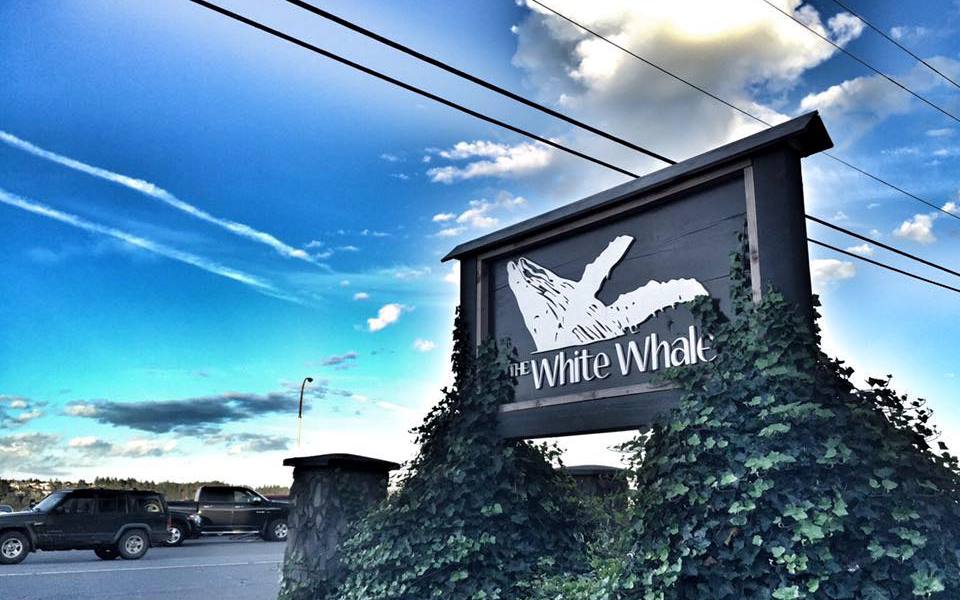 P.S.
The White Whale is a community gathering place… a focal point where friends can enjoy the culinary bounty of the West Coast. A relaxed and casual atmosphere sets the stage for our pub inspired menu, showcasing the finest local seafood, meats, cheeses, produce, craft beers, wines, and seasonally inspired cocktails. Oh… did we mention that we have the best patio in the Comox Valley? Come join The Pod!